Inspiring Self Resilience through Traditional Knowledge and Deep Nature Connection
Here at HUMAN we give you the skills to connect more deeply with your surroundings and to begin seeing with Native Eyes all that is on offer in our abundant environment. From wild food foraging to bird language, tracking, bushcraft and survival skills to native parenting techniques, wandering and nature connection for kids, we have such potential, join us to find out how much we all can remember.

HUMAN is based up the Otaki Gorge on a wonderful piece of land overlooking and wandering down to the Otaki River. It offers an ideal edge between the busy-ness world and the "wild" places.

We run many classes in which the mentoring/teaching is tailored to suit the age and needs of your group.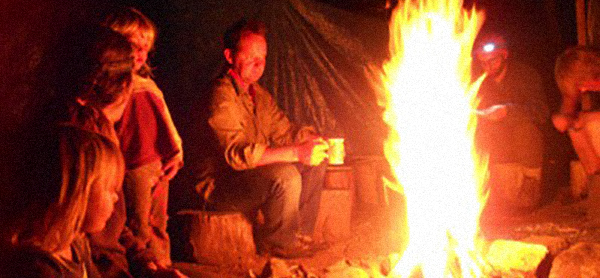 Four seasons here we come
This is your chance to step away from the busyness of modern life and technology and come in to deeper connection and slowing down with ancestral skills. Join us one weekend and one day each season for this wonderfully connective journey.

SPRING is about bird language, listening to the concentric rings of nature. Nov.9-11.
SUMMER takes us bush with natural shelters. Feb. 15-17.
AUTUMN brings alive a whole new world of tracking. Reading the stories left on the earth. April to be confirmed.
Next WINTER build a relationship with fire skills and the way they can support us.

Each seasons weekend session will be Friday evening to Sunday afternoon with meals provided. We will be based at Human Bushcraft and Wild Living up Otaki Gorge and these weekends will be camping. The extra day each season will be a Saturday or Sunday after the weekend class. It is a chance to bring stories, questions and to reconnect. Cost is $400 per season or $1500 for the commitment to the full four seasons. That's four full weekends of mentoring, learning, camping and meals. Plus four days of mentoring and reconnecting. Ancestral knowledge for us to take through to future generations. Let's get this tribe together.


Connection as a way of life
Human Bushcraft and Wild Living are excited to be offering this workshop in conjunction with The Art of Mentoring Australia. This workshop is for anyone looking for an immersion experience into culture and transformation. It is empowering, transformational and encouraging and instantly applicable to life outside of the workshop.

'Connection as a Way of Life' with Sal Gencarelle is an opportunity to be mentored and participate in experiences that are designed to revivify you and awaken your deepest gifts and purpose. The experience we will share is gleaned from different ancient indigenous cultures around the world including Native American ceremony, and made accessible for western culture while honouring their origins.

March 24th-29th 2019. Six days of deepening connection
Cost: $720
Early Bird price: $660 – Ends Jan 20th
Includes accommodation – camping on site, and three organic wholesome main meals provided each day.

---

For these classes we require a minimum number of participants
Wild food walks - 2hrs $20/person – min. 5 people
Come to our backyard overlooking the Otaki River to discover and taste the gourmet world of wild edible and medicinal plants that exists right under our noses. We are on four acres with a great mix of natives, exotics, and open fields to wander through as we taste. Wild foods and wild medicines are a part of our lives, what we share with you comes from many years of eating and treating ourselves using nature. We will taste around 15 plants and be introduced to 20-25 different edible, medicinal or poisonous plants.


Bushcraft and Survival skills – weekend $320/person - min. 1 person
Begin the journey to being comfortable in a survival situation. You will be shown the basics of edible and medicinal wild foods, safe water gathering and filtering, warm dry shelter building, fire making with modern and ancient techniques. This is the survival kit you keep in your head, not your backpack. This weekend will give you an understanding of what is involved in keeping yourself alive when all you have are your clothes, a knife, maybe a match, or maybe just two sticks to rub together. It's about building resilience.

This is a hands-on weekend but not a full survival situation. The class is run up the Otaki Gorge. We provide food for you to cook for breakfast lunch and dinner, you bring along a tarp or tent and a sleeping bag. There are toilets but no shower facilities.


Wild food forage and cook – 3hrs $35/person - min. 5 people
An hour of foraging followed by a collective preparation and cooking around the fire of a surprisingly delicious wee feast.


Native Parenting – four sessions $60/person - call Jen
Jen blends all her knowledge as a trained midwife and mother of two into a wonderfully empowering series of remembering what women have known for all of time. Natural birthing, breast feeding, sling wearing, nappy-free toileting, natural plant medicines and compassionate communication are all covered.


Bird language – half day $60/person - min. 5 people
Birds are the messengers of the wild and through understanding their language we are able to glean so much more from our daily surroundings. Where does Ruru (the morepork) sleep? Is that a dog, cat or stoat moving through the neighbours' yard? Is it going to rain? All this the birds know. Bird language is not only about knowing the birds' names but it is about deeper connection with all of nature.


Birthdays – 10am-2pm $20/child - min. 6 children
Get the kids together for something totally different and totally fun for the whole family. We will play games and do activities that are all about connecting to nature and we will cook lunch over the fire, maybe we will do some whittling, get a bit wet or grubby and we do believe no one will want to go home.


Wild Child holiday programmes – 9am-3pm $40/person - min. 6 children
As with the birthdays but there will be no mums and dads and we'll be out here for the whole day.


Tracking, Bird language, Wild foods – three half days $120/person - min. 5 people
This series of three is designed to expand your awareness of the different layers of life all around us.


Overnight camps – 10am-10am $120/child/teen - min. 4 children
Nature, ecology, fire, connection, foraging, whittling, cooking, survival skills. Leave it to us to follow the passions of the participants or tell us what you want to focus on.



Don't think this is all. We can work with any group in most settings so if you have an inkling that nature connection, people connection and awakening the senses might be right for your group then contact us. The phone gets a quicker reply, 06 364 3337, but email works too.